Zoma Dental – The Right Dentist in West Bloomfield
Dental Pain?
Cracked / Broken Tooth?
Tooth Sensitivity?
Stained Teeth?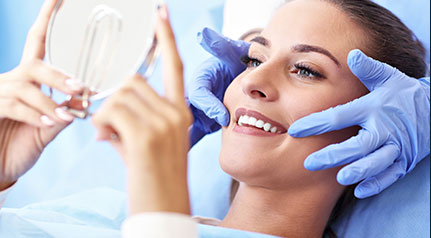 Second Opinion?
Contact Us Today!
We'd love to meet you, and give you the smile you deserve.
Please note: We have talented doctors, an awesome staff, free second opinions, and many insurance and financing options available.
Infection Control
Zoma dental's #1 priority is to keep our patients, dental team and community safe and healthy. See what we are doing to prevent COVID-19 in our office.
Dr. Zoma
I chose the field of dentistry because I have a passion for helping people look good, feel good, and stay healthy. I value all of my patients and treat each and every one as if they're my family member. Dentistry is personal to me. Taking the extra time to listen to my patients and providing the best care possible, is very important. Dentistry is not a job for me, it is my life.

– Dr. Jacqueline J. Zoma
Dental Services
Complete family dentistry from cleanings to root canals. Join the Zoma Dental family and let us give your smile the attention it deserves.
A True Passion For Dentistry.
Warm & Friendly Staff
Free WiFi & Parking
Dentist Near I696 Access
Convenient Extended Hours
5 Star West Bloomfield Dentists
Get In Touch
Contact Us
Phone: (248) 932-0550
Email: info@zomadental.com
Dentists serving West Bloomfield, Birmingham, Beverly Hills, Bloomfield Hills, Farmington, Farmington Hills, Franklin,& Orchard Lake Village.
Get In Touch
Contact Us
Phone: (248) 932-0550
Email: info@zomadental.com
Get In Touch
Contact Us
Phone: (248) 932-0550
Email: info@zomadental.com